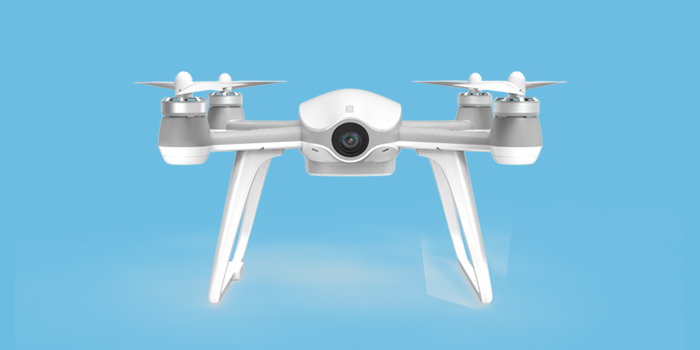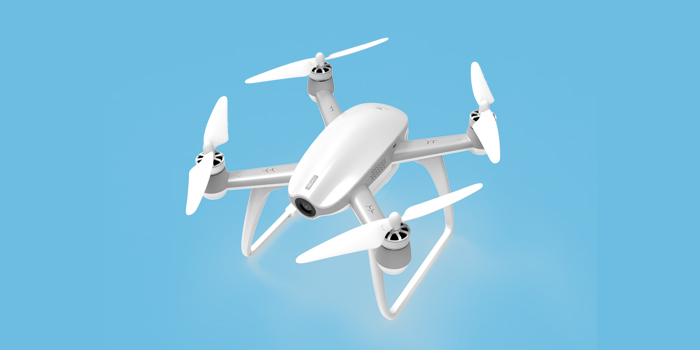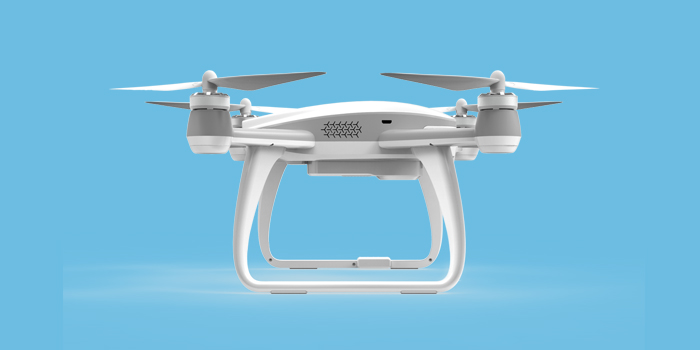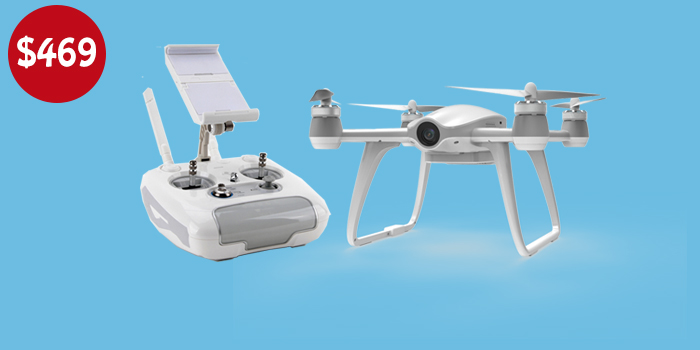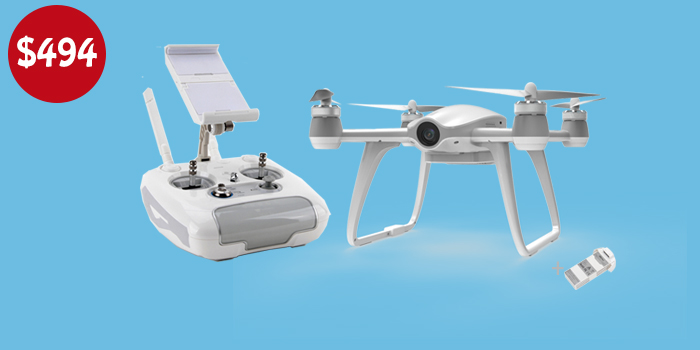 Aibao
The first Drone that can play games on the world!
USD

$469.00

$499.00
Estimated to arrange shipment within 1 business day after payment confirmation.
Description
Reviews (0)
Video
Official product introduction:http://www.walkera.com/index.php/Goods/info/id/42.html
Package included:
1X Walkera Aibao Drone
1X Walkera brand new radio DEVO-F8E
1X battery(7.6v 5200mAH lithium)

1X charger

1X CD
1X manual (English)
---
Description:
Item NO.: Aibao
Color: White
Take off Weight: 570g(with battery)
Main Rotor Diameter: 280mm
Maximal rise speed: 5m/s
Maximal decline speed: 3m/s
Maximum level flight speed: GPS mode: 5m/s
Sport mode: 10m/s
Altitude hold mode: 20m/s
Maximum pitch angle: Sport mode: 40°
Flying time: 20 mins
Flying temperature: -25℃ ~ +60℃
Satellite positioning module: Dual GPS
Hovering accuracy: 2.5m (horizontal) 0.5m (vertical)


Transmtter
Frequency : 2.4G
Channel : 12CH
Gyro:6 Axis
Transmitter Battery: 7.4 V 6000mAh
Standby time: 48 hours
Transmit power : 100mW
Receiving sensitivity (1% PER): '-93dBm
The maximum effective singal distance: Above 1.5km

Camera:
Sensor size: 1/2.3"
Resolution: 12MP
Photo resolution: 16M(4640*3480)
12M(4000*3000)
8M(3264*2448)
5M(2592*1944)
Video resolution: UHD: 4096x2160p 25 fps
3840x2160p 30 fps
FHD: 1920x1080p 60 fps
HD: 1280x720p 120 fps
Video format: MP4/MOV
Support memory card types: SD/SDHC/SDXC Micro SD
Working temperature: -10℃ ~ +40℃

FPV system
FPV control distance: 800m
Frequency : 5.8G
RF transmit power EIRP: 200mW
Transmission rate: >6Mbps
Video transmission delay: About 300ms
Transmission / reception power: <4W
Working temperature: '-10℃ ~ +60℃

Gimbal
Mounting: Built-in mechanical damping
Slope angle: 13°

Quadopter Battery
Capacity: 5200mAh
Voltage: 7.6V
Battery type: Lipo

APP
Mobile devices: Support IOS devices
System version requirements: Above IOS8.0
Competitive through virtual game: MR Drone
Aerial flight: Walkera Drone



Through virtual and reality, your best flight entertainment companion
As the world's first hybrid reality UAV, Airbot support Walkera MR Drone mixed reality technology. Using mobile phone to land Aibao Go App, you can play virtual flight games in the real world. Just find an open field, start quadcopter, this is your track and battlefield!
Racing mode: set up a virtual track in a real scenario, exercise flight, promote your flying skills.
Battle mode: powerful fighter will appear around you, start fire, shooting down enemy planes to get the victory. Will add new version that can be multiplayer in the future.
Gold Mode: Collect the gold coins in accordance with the designated routes, will get clearance reward after complete the task.
VR immersive flight
Phone with MR Drone APP, wearing VR glasses, you can achieve an immersive first-person flying game experience.
Minimalist design, intelligent lightweight
Compact, streamlined design, great sense of future technology, flawless smooth white body, shows a lively and agile.
Wheelbase olny 280mm, weights only about 700 grams, with the ultimate lightweight, easy to carry.
Smart flight, achieve anywhere you are thinking
Using Walkera intelligent flying platform, with a number of intelligent flight technique. Just a simple APP, let you operate easily, have fun to fly.
Real-time high-definition digital image transmission, let you immersive
High definition digital image transmission system, super anti-jamming and long-distance transmission, could see beauty scenery though in the far beyond the horizon.
4K video, instant record flight
Ultra-high-definition 12 million pixel camera, can select 4K, 2.7K, 1080P, 720P video capture.
DEVO F8 transmitter, humanize operation
Equipped with a DEVO F8 transmitter, ergonomic design, comfortable feel. White appearance, a number of integrated intelligent flight capabilities. Press the button on the transmitter, to achieve a key landing / return, help you easily get started flying.